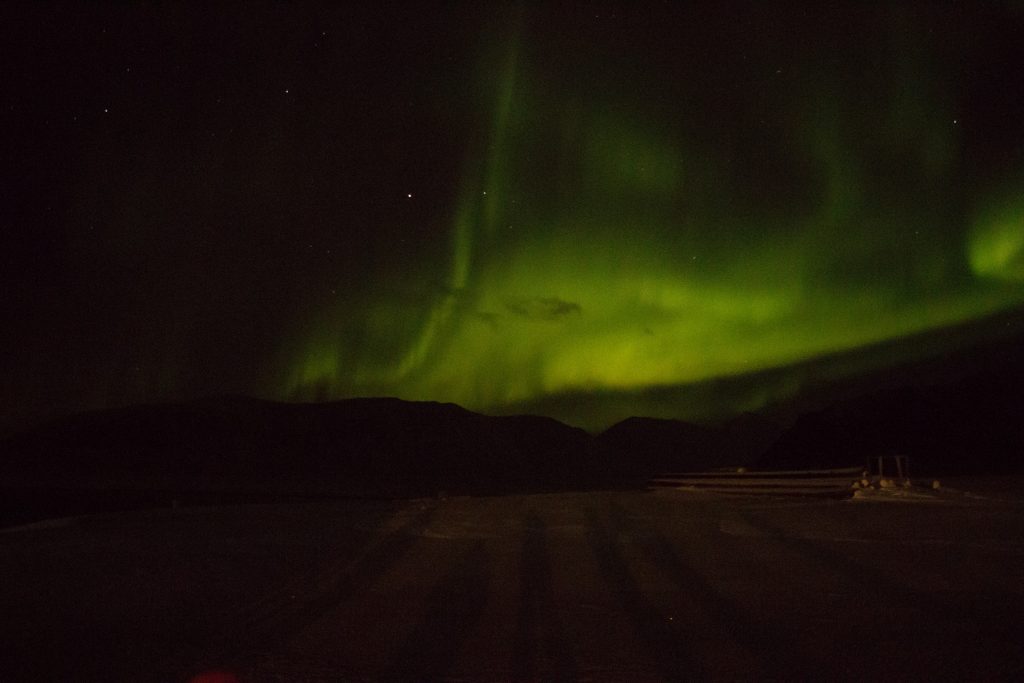 A couple of weeks ago, I was in the Arctic on assignment when someone casually announced to an entire restaurant that the Northern Lights were outside. Everyone in the restaurant bolted, which was no small feat when dozens of people have to put on special snowsuits, boots, hats… and rifles, to scare off any prowling polar bears.
Outside, mesmerizing streaks and swells of bright green lit up the pitch black sky, morphing and flowing into different shapes. They were gorgeous. Every few minutes, they'd disappear and the whole world would go dark. Sometimes they'd come back, but eventually they all faded away.
I'd never seen the Northern Lights in person, so I didn't realize that this was a particularly spectacular showing. Over the next week, I met plenty of people who woke up in the middle of the night to wait outside in sub-zero temperatures just to see more lights. They never came back, outside of a small whisper one evening.
Here's the thing about the Northern Lights: they're usually there, but you can't see them unless the conditions are perfect, so they're considered rare. Humans are funny creatures. It's hard for us to trust that there's something amazing right in front of us when we don't have proof, but once we experience something spectacular and it goes away, we can't believe we didn't know what we had the whole time.